Kavitha Lankesh's 'Bimba' to compete in Bangkok film festival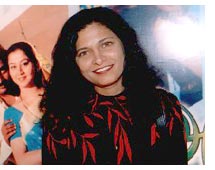 Kavitha Lankesh
's film
'Bimba'
has been selected to compete in the prestigious
Bangkok film festival
to be held later this year. The organizers of the Bangkok film festival had earlier invited her debut film
'Deveeri'
to the competition section. However, due to some scheduling reasons, 'Deveeri' had not been able to participate. Now, film 'Bimba' of Kavitha Lankesh has been chosen in this place. Meanwhile, organizers of several other prestigious film festivals have also expressed a keen interest in 'Bimba'. As you already know, 'Deveeri' had won nine awards and had participated in 18 International Film Festivals.
'Bimba' has already earned raving reviews from film critics. While nine year old
Raksha
plays the protagonist, new comers
Daisy Bopanna
and
Sampath Kumar
play the role of her parents belonging to a middle class family. Prakash Rai stars in a pivotal role in the film. 'Bimba' (The Image) is Kavitha Lankesh's third directorial venture.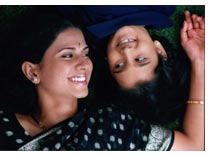 What happens to a talented child actor, who instead of being nurtured starts being exploited by everyone around her? That is the core of 'Bimba', a film that revolves around a child actor and her middle class family who are suddenly thrust into the glamorous and demanding world of cinema. The film effectively explores a serious issue, sometimes grimly, often hilariously. It is as loud, blatant and entertaining as Indian mainstream cinema but underneath it handles subtler emotions.
Kavitha Lankesh has written the story, screenplay and the dialogues besides directing this film. She is also the producer of 'Bimba'. Cinematography is by
H. M. Ramachandra
, music by
Issac Thomas Kottukapalli
and editing by
M. N. Swamy
. At present, Kavitha Lankesh is busy planning the release of her fourth directorial venture, the multi-starrer
'Preethi, Prema, Pranaya'
which is going to hit the screens on July 4th. She intends to release 'Bimba' too as soon as possible.
This news in Kannada