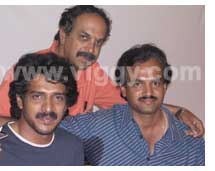 When film Kutumba of Upendra completed 100 days, producer Shailendra Babu had announced that his next film would be Jai Ganesh having the same film troupe. But he could not keep his words due to some conflict between Shailendra Babu and Upendra. But Upendra gathered the same team (except the producer) together and their new film 'Gokarna' is all set to role! They kept this news away from media just to avoid the conflict with Uppi's another successful film Raktha Kanneeru. Upendra's brother Sudhindra Kumar has produced his debut film under the banner of Anegudda Vinayaka Productions. This film has completed its shooting and dubbing portions; DTS and graphics works are in progress. Gokarna is based on well-known Tamil film Annamalai starring Rajanikanth. As a matter of fact, Annamalai was a remake of Telugu flick Kondapalli Raja, which was filmed again in Telugu titled Prana Snehitam. While Annamalai was based on two elderly brothers, Gokarna portrays two young friends. This flick has nothing to do with pilgrimage place Gokarna - better known as 'Southern Kashi' but is related to characteristics of Karna associated with cows (Govu). That's how the title 'Gokarna' derived says Uppi.
In film Gokarna directed by Naganna, Rakshita plays against Upendra. Film has one more specialty -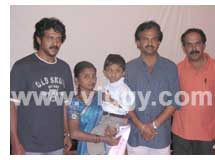 S. Ramesh, the President of Karnataka Film Chamber of Commerce is acting in the film for the first time! Madhu Bangarappa of Akash Audio plays a special role too. Mumbai girl Shwetha Menon has appeared in a number. Key part of Upendra's earlier film Raktha Kanneru is his acting and dialogues there. So, obviously people expect punchy dialogues in Gokarna too. This responsibility is taken by K. Nanjunda who has written strong and crisp dialogues. Gurukiran has scored the music while Upendra and Kaviraj penned the lyrics. Film has five songs out of which one is G.P. Rajaratnam's 'Bramha Ninge Jodistini Henda Muttida Kaina'. S.P. Balasubrahmanyam and Udith Narayan have sung two songs each and one by Shankar Mahadevan. Stunt master Thriller Manju has composed some chilling stunts. In one of the stunts, hero fights with 150 people. According to Thriller Manju, this will be a record in Indian film industry.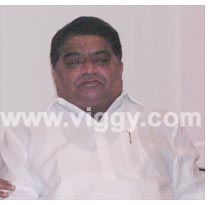 Gokarna is shot mainly in Bangalore and Hydarabad. Film is shot in a special set erected at Kote High School premises and even at Rockline and Ramoji Rao studios. K. Krishnakumar was behind the camera. Chinni Prakash and Ashokraj are the choreographers. Film having Sarita, Sitara, Sathyajeeth, Sathyapriya, Indudhar, Tennis Krishna, Dr. Nagesh etc is expected to hit the screen during Christmas.
Yesterday after addressing the media Uppi with his brother donated Rs. 50,000 to cine-journalist late Manohar Tolahunase's family.