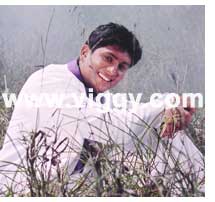 Director
Prem
has created a new wave in Kannada film industry through his debut film Kariya. His approach has been different from the rest in its own way. So is his second film
Excuse Me
. Why does love exist? is the basic question. Director Prem answers in his way - god has created life on earth and gave each a specific characteristics, merits and behaviors. But didn't do the same with love! Human beings are fighting for love from ages and will continue fighting for it… this is the base for film Excuse Me.
Made by youngsters (from director to artists) for youngsters, Excuse Me has loads of lingo of today's college boys - from 'Davvu', Sketch, Biscuit, Hoge Haku, Meter… and so on! (Note that each of these words has its own meaning in Tapori world!)
Excuse Me is not really a triangular love story. Sunil (Sunil Rao) and Ajay (Ajay) are two friends. Ajay is a talented musician and singer while Sunil is a flirt with a mentality of get anything that he likes - by hook or crook. This behavior of his throws him off to his uncle's place in a town for study where he meets Madhu (Ramya). Ajay, son of a widow too is sent there to nurture his music skills. Madhu, a music lover falls in love with a tune but does not know who played that (like Hindi film Saajan?). Through this mistaken identity, she thinks its Sunil who played that tune. Sunil does everything that is needed to make the false look real and avoid the meeting of Ajay and Madhu. But for how long?
'True love never dies' is an age old formula but Prem keeps it tight till the end. Usage of 'Tapori' lingo thrills the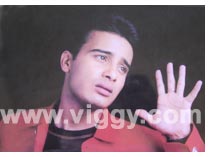 frontbenchers. A six year old boy talking like an adult using such language is a little too much of an exaggeration. Moreover, any decent middleclass family wont let their children talk like that. Prem introduced new weapons like pen, helmet and whats more, even silencer pipe of bike to fight! Though Sunil as a collusive lover is convincing, is not a perfect match for such roles. Ajay shines in his debut as a dreaming boy. Ramya looks cute. Lyrics by Nagendra Prasad and music by R.P. Patnayak are good. Overall, is a good entertainer with a message - 'Love never dies but lover may'!
Direction and Screenplay:
Prem
Producer:
N.M. Suresh
Music:
R.P. Patnayak
Cinematography:
Sheenu
Cast:
Sunil Rao, Ajay, Ramya, Ramesh Bhat, Ramakrishna, Tulasi, Sumalatha, Navya, Rekha, Ushakiran
etc