Its time to bid adios to 2002 and welcome 2003. From a calendar point of view, its yet another year to come. Philosophers say all these system of week, month and year are for our convenience. We cant revert the past whether its good or bad. But it is certainly time to assess our performance. Success and failures are part of life. So it is time to learn from the success and avoid the mistakes in the future. We don't have any yardstick or system to measure the success of a film. One can't blame the actor or the actress or the director for the failure. It is the spectator who finally decides it which is very difficult to predict. We have witnessed several such instances in the past as well as this year.
Year 2002 for Kannada Film Industry was a production year with five more films compare to the total number of films last year. With a lot of controversies, failures, success, awards and encouragement to new talents, year 2002 created a new wave in the industry. Many films followed the success formula of teenage love stories assuming that it's the young crowd which is making the film win the battle. But today if we look at the end result, we cant really say 'this is the theme of the year'. Spectators are matured enough today. He rejects if he doesn't like it; encourages if he like it. Silly jokes and nudity are no more the hotcake to mint money.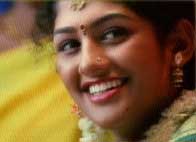 Including the two films released last week, this year recorded a release of 77 films out which 22 were remakes. Karnataka takes the second place in India if we take an average performance rating. Out of 77 films this year, only 4 of them have identified as super hit films -
Appu, Ninagagi, Friends
and
Thavarige Baa Thangi
where Ninagaagi and Friends are remake films. Its not just the films that are remade in Kannada but even the songs from Telugu, Tamil and Hindi films. Many singers were brought from Hindi film world.
Dakota Express, Jameendarru, Majestic, Dharma Devathe, Dhum, Simhadriya Simha,
and
Olu Saar Bari Olu
are among the hit films. Dakota Express and Olu were appreciated by fun lovers while Dhum and Majestic were the films for action lovers. Family sentiment films like Simhadriya Simha and Jameendarru were supported by Vishnu fans and ladies.
Sainika, Law and Order, Thuntata, Chandu, Prem Quaidi, Kambala Halli, Super Police,
and
Druva
are average films which managed recover the investments.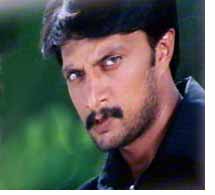 High expectation films which gave surprise were
Makeup, Mamrma, Ekangi, H2O, Kodandarama, Super Star, 123, Love You, Nagara Haavu, Naanu Naane, Prema, Dheera, Parva, Hattoora Odeya, Neela Megha Shyama, Joot, Ninne Preetisuve, Dil, Nata, Ninagoskara, Prema, Tapori, Balagalittu Olage Baa and Cheluve Ondu Helteeni.
Film like
Hollywood
is crawling in the box office. It is very difficult to judge the taste of the audience. Apart from all these, there are quite a few films ready to release.
We can say Vishnuvardhan and Sudeep were the favorite actors of the year. Though Punit Rajkumar, Darshan and Vijay Raghavendra have delivered good films, they are not yet there in that position. For brilliant Upendra 2002 was a disaster. Four of his films bombed in the box office. Film Nagara Haavu failed even after promotional tactic of a cricket match. Even for Ramesh, B.C. Patil, Jaggesh, Ravichandran and Narayan 2002 was not an year of success from their film's point of view. Shivrajkumar saw a new life with the recent hit Tavarige Baa Thangi. Olu Saar Bari Olu gave Mohan a break.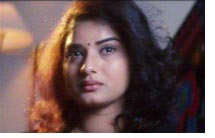 Among the actresses, it was the year for Prema. She acted in nine films but non clicked. That way the winner is Radhika with five films. Her film Tavarige Baa Thangi recorded a box-office collection of 5 crore so far!! Rakshita comes next. Her films Dhum and Appu got good response. So we can say, films can even win with the starts from Karnataka. In contrast to this, at the end of the year, a lot of films were launched with actresses from other languages; even from modeling world of Mumbai.
M.S. Ramesh, Indrajth, Tapori fame B. Suresh and Nagendra Magadi are among the directors in demand while Ramash is the most wanted director being a writer as well. Apart from that Shivamani, M.S. Rajashekhar, Desai, Narayan, D. Rajendra Babu, Mahendar and Dinesh Babu have directed two films on an average. One thing to be noted that the super hit film Tavarige Baa Thangi director Sai Prakash and Appu director Puri Jagannath are from Telugu film industry. People like Kasaravalli are all time successful directors making the State proud with awards like Swarna Kamal for his film Dweepa.
Gurukiran celebrates his success in the area of music direction. Out of nine films of his, eight of them were hit films. Hamsalekha has scored for eleven films while only two of them were clicked. Rajesh Ramanath, Sadhu kokila, Manohar and Deva have scored for four films each while Kalyan scores for two and Prashant Raj for three films.
Cinematographer Venu finds a lot of success this year while Giri, Sundarnath Suvarna. Prasad, Ashok Kashyap, Ramesh Babu and Mahendra takes the next ranks.
This news in Kannada