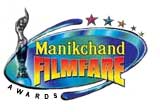 Its amazing… Its exciting! For the first time in Filmfare's history, a single film has swept all five awards designated for Kannada films. Yes. Filmfare and The Times Group on Thursday announced the winners of 52nd Filmfare Awards, South Films in the popular categories and the mega hit film of the year Aptha Mitra has swept all five awards. The awards will be presented at Hyderabad's Gachibowli Indoor Stadium on July 23.
"Good things are not made. They happen…" These were the words of producer, actor Dwarakish when he started Aptha Mitra project. And it turned literally. This film is completing one year in couple of weeks and in the mean time, it created yet another record by sweeping all Filmfare awards - Best film, Best actor (Vishnuvardhan), Best actress (Soudarya), Best director (P. Vasu), and Best music director (Gurukiran).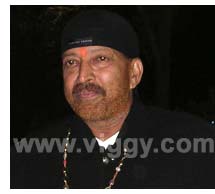 In an exclusive conversation with viggy.com this morning, actor Vishuvardhan said "Dhanyosmi… I'm really happy. I thank each and everyone who watched the film and made it big. Soundarya is the key person behind this success. Today she is not in front of us but she is here around us…" He was talking from Mysore where his latest film 'Vishnu Sene' is moving briskly.
This is the third Filmfare award for music director Gurukiran. He recalled the previous award ceremony. "Myself, Vishnuvardhan and Soundrya were on the stage that year. Vishnuvardhan was awarded for lifetime achievement, Sondarya got the award for Dweepa and I got it for Dhum music. We again have won the awards this year but unfortunately, we wont have Soundarya on stage. We all miss her a lot…" said Guru while talking with viggy.com.
It was Yogish, son of Dwarakish who shared the joy with us. Dwarakish is currently in the US. "My dad is thrilled to hear about it. Sweeping all five awards is surely amazing. Our dream has become reality…" said Yogi. "We have not received any official letter from Filmfare yet," he added.

Lifetime achievement awards have been awarded to Ramoji Rao and K.R. Vijaya.
The names of the winners are:
KANNADA
Best Film: Apthamitra
Best Actor: Vishnuvardhan - Apthamitra
Best Actress: Soundarya - Apthamitra
Best Director: P. Vasu - Apthamitra
Best Music Director: Gurukiran - Apthamitra
TAMIL
Best Film: Autograph (Cheran)
Best Director: Cheran - Autograph
Best Actor: Surya - Peralagan
Best Actress: Sandhya - Kaadhal
Best Actor in a Supporting Role: Madhavan - Ayudha Yezhuthu
Best Actress in a Supporting Role: Mallika - Autograph
Best Actor in a Villainous Role: Prakash Raj - Gilli
Best Actor in a Comic Role: Vivek - Peralagan
Best Music: Joint winners - Bharadwaj for Autograph and Yuvan Sankar Raja for 7G Rainbow Colony
MALAYALAM
Best Film: Kazhcha
Best Director: Blessy s- Kazhcha
Best Actor: Mammootty - Kazhcha
Best Actress: Geethu Mohandas - Akale
Best Music: M. Jayachandran - Perumazhakkalam
TELUGU
Best Film: Varsham
Best Director: Sukumar - Aarya
Best Actor: Chiranjeevi - Shankar Dada M.B.B.S
Best Actress: Trisha - Varsham
Best Actor in a Supporting Role: Srikanth - Shankar Dada M.B.B.S
Best Actress in a Supporting Role: Keerthi Reddy - Arjun
Best Actor in a Villainous Role: Pradeep Rawat - Sye
Best Actor in a Comic Role: Sunil - Pedababu
Best Music: Devisree Prasad - Varsham
Lifetime Achievement Award: Joint winners: Ramoji Rao and K.R. Vijaya
Winners for Technical Awards across all languages
Best Cinematographer: S. Gopal Reddy - Varsham
Best Choreographer: Raju Sundaram - Gilli
Best Playback Singer: Chitra - Varsham
Best Newcomer: Ravi Krishna - 7 G Rainbow Colony