Remember Ashok Patil? Brother of B.C. Patil who directed Shapa now is geared up to take you to next level of entertainment. Ups and downs are part of life. But the beauty is with the one who analyze the cause and rectifies it. Director Ashok Patil is one such example. When his film Shapa failed, he kept himself away from film industry and tried to find where and what went wrong. Though the film was good, it bombed in the box office. 'Why I failed to sense the pulse of viewers' was the question he asked himself and got the answer after two years! And now he is back to Bangalore with 'Joke Falls'. Yes, Joke Falls is Ashok Patil's new film which has the shades of Hindi film Chupke Chupke.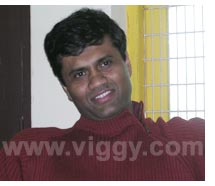 Though Joke Falls is based on the concept of Chupke Chupke, is not a remake in literal sense. Because, Ashok Patil made a lot of changes from its original version. He plugged-in a few more short stories and extended four main characters to nine that jells very well with each other says Ramesh Aravind who is amazed to see the new dimension given by the director to original Chupke Chupke. Entertainment is the core intension of this film and most of the scenes are based on situational comedy says the director. Comical dialogues too have great scope in the film. When Ashok Patil directed Shapa, he was not well aware of the commercial aspects of the movie. "But I cant make the same mistakes again" he clarifies the reasons for his previous failure. In Chupke Chupke Amitab Bachan, Dharmendra, Jaya Badhuri and Sharmila Tagore were the lead players were as in Joke Falls its Ramesh Aravind, new hero Dilip (from Mumbai), Neetha and Dipali (Nanna Preethiya Hudugi fame) play those roles respectively.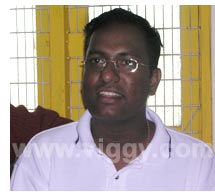 Joke Falls is basically an NRI movie. Producer of Joke Falls Atlanta Nagendra is new to Gandhinagar. He is a software engineer by profession in the United States of America. His craze for Kannada films bound him closely with film industry despite of him staying several thousand miles away from homeland. Though he is a software engineer, he is not just a Ctrl+Alt+Del person. He is very well aware of Kannada filmdom says the director. And that interest and adorableness made him produce this film. As he is a close observer of filmmaking, he is not finding it as an unfamiliar domain. According to him Kannada film industry badly need quality films because we are loosing our own market to other language films. In his genuine effort of making a good movie, its Ashok Patil and Mano Murthy who have joined hands. Joke Falls has music by Mano Murthy while Nagathihalli Chandra Shekhar penned the lyrics. Ashok Kashyap is behind the camera. Film shooting is commencing from today.
We at viggy.com wish the entire film trope a very good luck in their venture. Lets hope the waves of 'Joke Falls' spread from India till America.