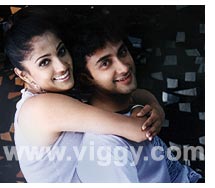 Though is a debut venture, 'Joke Falls' produced by Atlanta Nagendra has created a wave of curiosity in Gandhinagar for various reasons. This NRI production teams up the director, music director and even one of the lead heroines from the United States! Directed by Ashok Patil this film has music by Mano Murthy of car-car fame. Audiocassettes and CDs were released in a simple but neat program last Wednesday at Green House, Bangalore and audio rights are owned by Akash Audio. Actor, politician B.C. Patil, brother of Ashok Patil who is currently in the US was the chief guest while lead actress Neetha, Sharan, lyricist Kalyan were present at the function along with producer Nagendra. Lead actor Ramesh was not able attend the function as he was in Chennai.
Having popular songs from America America, Nanna Preethiya Hudugi and Preethi Prema Pranaya in his credits, Mano Murthy has scored very catchy, contemporary tunes for Joke Falls. It has mixture of all genres that are sung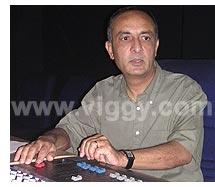 by Rajesh, Ramprasad, Nandita, Kavitha Krishnamurthy, Chetan and Shyam. K. Kalyan has written lyrics for five songs while acclaimed writer, director Nagathihalli Chandrashekhar has penned for a beautifully composed song 'Gandavathi….' that describes the splendid beauty of Karnataka. Joke Falls starring Ramesh, Neetha, Dipali, Dilip, Dattanna, Sharan, Sudha Belavadi will hit the screen on December 3 if the persisting non-Kannada film moratorium crisis is sorted out by then. Lets hope for the better.