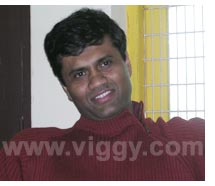 With most of the hyped movies failing left, right and centre, the ratio of flops has only escalated week after week among Kannada cinemas. Apparently, one clear and loud message that came across is that skin-n-sleaze cannot be the success formula always. Empty cinema halls are the proof that the viewers had enough of these.
In the recent past, for a number of producers aimed at making a film in less than six months and make a cool profit in the bargain, it boomeranged! An exception is NRI producer Atlanta Nagendra's debut production
Joke Falls
. If we look at the past records, America America where Mano Murthy was a partner; his next venture PPP and now Joke Falls, an NRI production again, that marked 100 days. Contrast to general opinion that foreign locations and item numbers can only sell, the tremendous success of Aptha Mitra and now Joke Falls gave an answer saying people need 'entertainers' with good story and presentation not skin-n-sleaze. Actor Ramesh Aravind should feel proud for being an integral part of both the movies (Aptha Mitra and Joke Falls) in a row. Actress Deepali and music director Mano Murthy have seen their films completing 100 days in the past too, but for Neetha, director Ashok Patil and producer Atlanta Nagendra, Joke Falls is indeed a film to feel proud about for their remarkable achievements.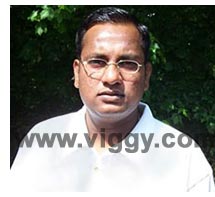 Released in the US two weeks back, Joke Falls continues in other cities of the US by public demand. Is hitting the screens in Minnesota, Artesia, New Jersey, Falls Church and Atlanta in the forth-coming weeks. You can get show details by
clicking here
We at viggy.com congratulate the entire Joke Falls team for their success.
Well, if this is what we have to say, see what people say about Joke Falls!
Athresh, India
I like the presentation of the subject. After a long time we have got a HEALTHY comedy film. We were fed up of double meaning comedy movies.
----------------------
Ronald Simon, Kuwait
Thank you and congratulating you for your wonderful work.
----------------------
Sanjeev, USA
Hi, Yesterday I watched Joke Falls in Fremont, California, USA. Movie was very good. Since I felt the movie is going to be very good, I took 5 of my friends along with me. They all thoroughly enjoyed movie. Good job. Everything in this movie is perfect.
----------------------
Sameer Managloli, USA
Congratulations for your efforts and I appreciate your achievement from the bottom of my heart. I was very puzzled about our movie industry and used to feel sad when outsiders talked less about Kannada. Its been a sense of satisfaction for me as a Kannadiga that the true love shown by you and your team to dare a big dream.
----------------------
Vasanthi MS, India
Sincere appreciation for the entire team of Joke Falls. I saw this movie 3 times.
----------------------
Kottureshswamy, INDIA. Now in Chicago, IL.
It's been great knowing about this movie and even greater to appreciate that people in US of Karnataka origin are active in a positive way. I mean, money is the motive for us to come to US but still staying in touch with the roots is nice and indeed commendable.
----------------------
Swaroop C H, India
Thank you so much for the great music in 'Joke Falls'!!! After such a loooong time, I am happy to be able to hum good Kannada songs, that too with great (decent) lyrics. I have fallen in love with 'Gandhavathi...'
----------------------
S. Vijay Narasimha, India
JOKE FALLS is a fantastic movie & it is a total family entertainer. The outdoor shooting is amazing. And the story is also very good. I & my family is very happy with this movie. Your team has done a wonderful job.
----------------------
Janardhan, India
I saw your movie "Joke Falls" at PVR. Nice family entertainer! Good Work.
----------------------
Arun Katti, INDIA
I've been a great admirer of ur new venture Joke Falls. Its simply amazing... I hail from Tilavalli, a village near to Hirekerur. The best part of the movie according to me is the Casting. The new girl Neetha and her chemistry with Ramesh is amazing. Dattannavru - THE BEST!
And many more…!