Comedy never dies and has no age or sex bars. Sadly, people often misinterpret vulgar and ambiguous dialogs as comedy. As a matter of fact, some of the movies are really embarrassing to watch with the whole family. Contrast to this is the recent movie Joke Falls, a clean entertainer that is going great guns.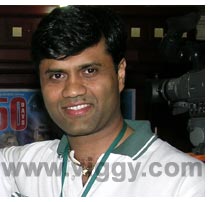 First of all, we congratulate the Joke Falls team for successfully hitting an unbeaten half-century mark. Released on Dec. 3, this movie has completed 50 days on Jan 20th and still going strong. Joke Falls team deserves a pat for multiple reasons. Unlike many directors who go after frame-to-frame remake, Ashok Patil picked only the main thread from Hindi blockbuster Chupke Chupke and added his magic to make it look contemporary and refreshing. Added to this are the lively performance by Ramesh Aravind, Neetha and Dattanna to keep you laughing all the way plus the music by Mano Murthy plus the cinematography by Ashok Kashyap - the list goes on. Apparently, Joke Falls is the first Kannada movie to complete 50 days in PVR multiplex! Actor Dattanna says, "Joke Falls is witnessing repeat audience. Its being appreciated the way America America was praised." One of the songs 'Gandhavathi…' penned by Nagathihalli Chandrashekhar is a favorite song for many.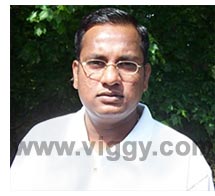 Though it was technically well-made, Ashok Patil's debut directorial film 'Shaapa' failed in the box office. But the success of Joke Falls brought his confidence back and is the motivation for his next venture 'Made in America'!
Producer Atlanta Nagendra, an NRI ventured into film production with sufficient groundwork and research. He was confident about the concept of mistaken identity from the beginning and it turned out just the way he anticipated it. Joke Falls will hit the screens in the US shortly.