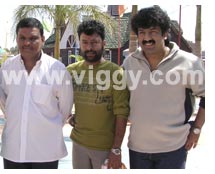 2003 was a great year for Superstar
Upendra
. Kutumba, then Rakta Kanneru both turned out as hit films of the year. Inspired by the success, Uppi once again escalading to repeat the success story. Just after the launch of '
Devdas
', his next film
Omkara
hit the floors on Monday. This big budget film is purely based on underworld activities. In 1995 Upendra had directed the film 'Om' starring Shivrajkumar, which was a hit film. And now he is acting in Omkara. Kanakapura Srinivas (R.S. Productions) is producing the film while Shivamani is the director. Gurukiran will score the music with lyrics. For a change, Upendra is taking part only in acting department here!
Involvement of underworld goons and their activities in Mumbai and Bollywood is the story string for this film. So there will be reflections 1993 bomb blast and film may force you to recall Dawood and Mandakini. Upendra will be an irascible person. He says, his acting will be somewhat similar to that of 'A'. He plays the role of a common citizen while the heroine is Bollywood actress. Preethi Jhangiani is the counterpart for Upendra in her Kannada debut. Before this she was in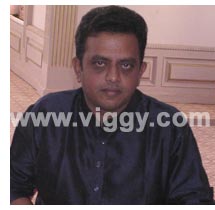 Gandhinagar twice - first time for Naanu Nane with Upendra and for Panduranga Vittala against Ravichandran. Both of them didn't happen. But this time is confirmed to see the chubby cheek gal on silver screens of Karnataka.
It sounds like Director Shivamani has stopped acting after his film 'Khaki'. Apart from direction, he himself has nested the story for Omkara. He is quite confident about the story and presentation. Shivamani feels, no one will be able to make such film at least for next five years. Film will be shot at Mangalore, Bangalore, Mumbai and Kasargod. Rangayana Raghu too will be acting in Omkara.