It is quite hard to come out of the trauma of Dr. Rajkumar's demise on April 12. Entire Kannada film industry has come to a standstill from past three days and no film activities or new releases happened this week. Scheduled events and functions were postponed as part of mourning and respect to the legendary. One such program was the launch of Sundeep Malani's directorial debut SMS 6260 which was supposed to mount on Thursday, April 13. It is rescheduled to launch tomorrow on Monday, April 17.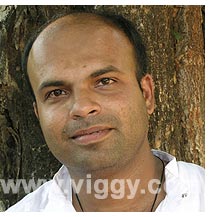 SMS 6260 is a debut production of NRIs Prahlad Arsu and Janu Arasu from the United States of America. It is launching at GM Rejoyz, (Bangalore) tomorrow morning after all the groundwork. Except the lead actors Janu, Diganth and veterans like Dattanna, this digital 'Kanglish' film is a project of newcomers including most of the technicians. When the filmmaker announced the opportunity for newcomers, tons of applications came their way and over 250 people were called for audition at KCD Complex, Bangalore on April 02. "I had a tough time answering to the calls," says Sundeep Malani who is excited about the response! "Many of them, were good singers and good dancers too. We even realized that not only they had good acting talents, but many were aspiring lyricists and dialogue and scriptwriters. We had handsome and beautiful guys and gals, models from agencies, from Bangalore and different parts of Karnataka," he added.
Smriti, Karan Gowda, Badri, Vimal Suhag, Nihar, Danny, Pratvi and Jaya Prakash etc are being introduced through SMS6260.