A plot revolving around unemployed youths, corrupt politics and usual family sentiment all together forms the film Kiccha. This film has everything that is required for a commercial film from dance to stunts, from glamour to sentiment. Director P.A. Arunkumar manages to hold grip till the interval where majority of it are student life, unemployment problems, Kiccha playing a good samaritan for the needy, love and corrupt officials.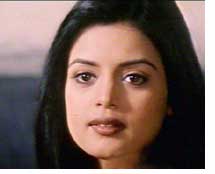 Story of the film in a nutshell is how an intelligent unemployed youth enters politics and turns big playing their own game against them. Kiccha, an unemployed gold medallist tries his best to get a job but due to corrupt bribe system, he fails to get any job. He realizes that politicians mint money through this corrupt system. Enters politics and he never turns back from winning the battle from corporator to mayor to MLA to Education minister. Understanding the weaknesses of the politicians and tycoons, Kiccha manipulates the circumstances to mint money but looses the trust of his mother (Sujatha) and wife Suma (Shwetha) along with his close friends (Vinayaka Joshi and others). What he does with this money? Will he become the CM? etc forms rest of the film.
While the first half is done well that suites the image of Sudip, fails in the second half and dilutes further in the climax when the hero starts a speech on the same old formula of patriotism. Though nothing extra ordinary, Sudip has done a neat job on his part while the heroine Shwetha has a long way to go on acting. Hamsalekha has scored pretty good songs especially the one 'Mankutimma Mankutimma… Kelsa Khali Illa Thamma…'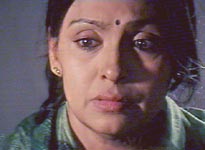 As always, Ramu Enterprises' film has luxury in many sequences including couple of songs and stunts including usage of computer graphics. Finest part is the cinematography by Sundarnath Suvarna. Many a time in the film he proves that without going abroad, one can make the scene look rich and interesting. Ruchita Prasad takes part in an item song and so is Akhila. Sujatha has done good job as a mother than a teacher! Kashi and Avinash have nothing suitable for talent. If you are an adherent fan of Sudip, Kiccha is a viewable film. Otherwise, in general, a film, which tried to convey the problems of unemployment, problems created by dishonest officials and corrupt politicians who lead the country.

Direction: A.P. Arun Prasad
Producers: Ramu Enterprises
Music: Hamsalekha
Cinematography: Sundarnath Suvarna
Cast: Sudip, Shwetha, Sujatha, Avinash, Kashi, Sadhukokila, Mandya Ramesh, Vinayaka Joshi, Akhila, Ruchitha Prasad,
etc
This news in Kannada