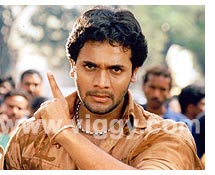 Mahesh Sukhadare this time came out of his favorite theme of patriotism and decided to turn a new leaf. And the result is Siddu. It looked more colorful and stylish, the actors were picked with utmost care and the packaging is just perfect.
Siddu is nested around the veneration of the hero for his teacher and the consequences during the course. Siddu (Murali) has great respect and gratitude for his teacher (Dattanna) due to the moral support he extended at every stage of his life. During the course, just before his daughter's wedding, the poor teacher falls ill and needs three lakhs for his heart operation. Siddu tries all possible sources to arrange the fund but no luck. Its the don Range Gowda (Akilendra Mishra) who comes forward to help Siddu looking at his plight. Intension behind Range Gowad's aid becomes secondary for Siddu, who is in desperate need of money. As a result, Siddu manages to solve his teacher's problem but invites bigger troubles for himself. He is called back by Range Gowda and asked to handover one crore rupees to his friend from the neighboring state. Fate plays its role and on his way, Siddu loses the briefcase containing the money. Furious Range Gowda thinks Siddu is cheating him starts playing his card. Its Anjali (Deepu), Siddu's girlfriend who comes to rescue him. How Siddu gets trapped and how he handles the situation forms rest of the story.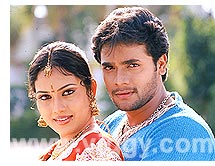 The storyline is a much used in Indian cinema but here, its handled very effectively by director Sukhadare to make it look different from run-of-the-mill movies. This time he attempts an entertainer that is targeted at the common man, with tremendous appeal not just for the youth but also for the family audiences. For a film to strike a chord, it ought to be laced with gags and substances and most importantly, actors who can carry off the characters with flair. And so are they! Murali has given a stupendous performance in all aspects and scores high in action sequences. So is heroine Deepu (Janhavi). Akilendra Mishra, who debuts to Kannada has a strong theater background and remembered for his outstanding mannerism as Kroor Sign in TV serial Chandrakantha. Along with him, it's a treat to watch Tara, Dattanna and Koodavalli Chandrashekhar in small but effective roles. Director has very well nested the comic scenes to make the moviegoers laugh at the right places and situations and the credit goes to Sharan!
But that doesn't mean that the film has no dull moments. Flashback scenes are very lengthy and so are couple of songs that has not much significance.
Music by R.P. Patnayak is a bonus. Three out of six songs are peppy numbers. The film looks striking throughout - courtesy Ramesh Babu's cinematography.
In a nutshell, Siddu is a film that doesn't test your patience for sure and lives up to the expectations.
Direction:
Mahesh Sukhadare
Producer:
Nimishamba Arts Production
Music:
R.P. Patnayak
Cinematography:
Ramesh Babu
Cast:
Murali, Deepu (Janhavi), Akilendra Mishra, Tara, Kudavalli Chandrashekhar, Avinash, Sharan
etc