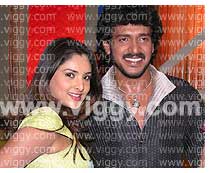 Comedy never dies. Any flick with comic touch generally pulls the audience to theaters. So is Gowramma - a remake of Telugu hit Nuvvu Naaku Nacchav. Though is a remake, Gowramma is a clean family entertainer.
Venky (Upendra), the fond son of Shekhar (Ramesh Bhat) wants to stay in the village though his father wants him to get a white-collar job. As a result, Venky is sent to city and forced to stay at his father's friend Murthy's house. Venky lands at their place on the day when Murthy's daughter Gowri (Ramya) gets engaged to a boy from the US. However, as a routine formula, Gowri falls for Venky despite of her engagement. But Venky buries all his emotions thinking it could spoil the friendship of his father and Gowri's father. How he handles the situation and when forms the remaining film with crucial turns and twists.
Some of the comedy sequences and the dialogues stay with you even after the show has concluded. Well-written and presented dialogues makes Upendra look different from his stereotype image as in film A, Upendra etc.
However, its hard to predict whether hardcore Uppi fans like this avatar of their hero or not! No vulgarity, no double meaning dialogs but laughter all the way should prove to be the cynosure of many family audiences. Incidentally, this film has no fights! Ramya has got really a challenging role. Its Komal, Doddanna, Sadhu Kokila and Raksha who steal the show. Pavitra Lokesh deserves a mention though is a small role. S.A. Rajakumar is influenced by music from other language films! Sai Sathish has done a neat camera work. On the whole, Gowramma is a good effort to make a 'clean' family entertainer and has the potential to grow with a strong word of mouth in days to come.
Direction:
Naganna
Producer:
Shailendra Babu
Music:
S.A. Rajkumar
Cinematography:
Sai Sathish
Cast:
Upendra, Ramya, Raksha, Srinivas Murthy, Ramesh Bhat, Chitra Shenoi, Pavithra Lokesh, Sadhu Kokila, Komal, Doddanna, Sathyajith
etc